If there's one thing you must know about the South it's the fact that we love our history & historical sites, buildings, and battlefields. We take pride in our heritage & on any given weekend of the year you're more than likely to find a reenactment from the Revolution or Civil War going on. Did I mention we love our reenactments? As many historic places as Virginia has there is one city that pretty much has next to none, Virginia Beach. It's been highly developed & home to many Naval bases & sprawling malls. In this vast desert over condos, house, malls. shops & hotel there sits a little piece of history carefully preserved, The Cavalier Hotel. It's quite hard to miss this gem nestled at the end of the "strip" as the locals call it. It's quite impressive with its expansive grounds & gleaming brick facade. One might say that it's breath-taking as well.
This hotel was built in 1927 & billed as a top-notch hotel. It's hosted seven United States Presidents, Calvin Coolidge, Herbert Hoover, Harry Truman, Dwight Eisenhower, John Kennedy, Lyndon Johnson and Richard Nixon. As well as many other famous people like F. Scott Fitzgerald, Judy Garland, Bette Davis, Will Rogers,  Jean Harlow, Mary Pickford, Betty Grable and Fatty Arbuckle. As with all historic hotels it does come with a famous dead person. Adolf Coors the founder of Coors Brewing company committed suicide at the age of 82 by leaping to his death from one of the hotel's windows. Most locals know this place is haunted & always try to get up to the tower where there's more ghostly activity.
I always dreamt of getting married at this hotel when I was a little girl. I would always see couple's getting their wedding photos taken on the grounds. When I got engaged the first place I went was the Cavalier to check out the space. I knew it was an old hotel but the ballroom was too dark & it was showing quite a bit of wear. After that the hotel fell into litigation between the family that owned it & subsequently disrepair. A judge forced the family to liquidate all it's holdings & properties & split the profits since no agreement could be reached. There was much hoopla over the selling of the property since it's pretty much the last historic piece of Virginia Beach around. Thankfully a hotelier bought the property & decided to completely rehab from the top down. That meant pretty much everything the hotel except the fixtures had to go. I was so excited to see the tag sale that the owner was holding. It's being held for 20 days starting the beginning of April, then going to be remodeled after that. Being the tag sale junkies we are my Mother & I went to check it out. At this point the place had been completely picked over & all that was left was the odd furniture pieces & hotel equipment. What I did find to be funny was that people were taking parts of the old wallpaper straight off the wall. It was glue so much in some places that the plaster came right off with it. But by far my favorite thing in the sale was the round bed that I'm assuming came out of the honeymoon suite. The only thing my mother could say was "I'm sure there was a lot of sex on that bed." I didn't even want to know. We ended up walking away with a few pieces of the wall paper, a propane heater, carpet dryer & a two vintage outside flood lamps I'm going to turn into pendants. 
This place was still hauntingly beautiful in its sad disrepair state. I can't wait to see it rehabbed to its old glory & hopefully if we have a baby girl she'll want to get married there too someday. Here a few photos I snapped & a couple of old borrowed.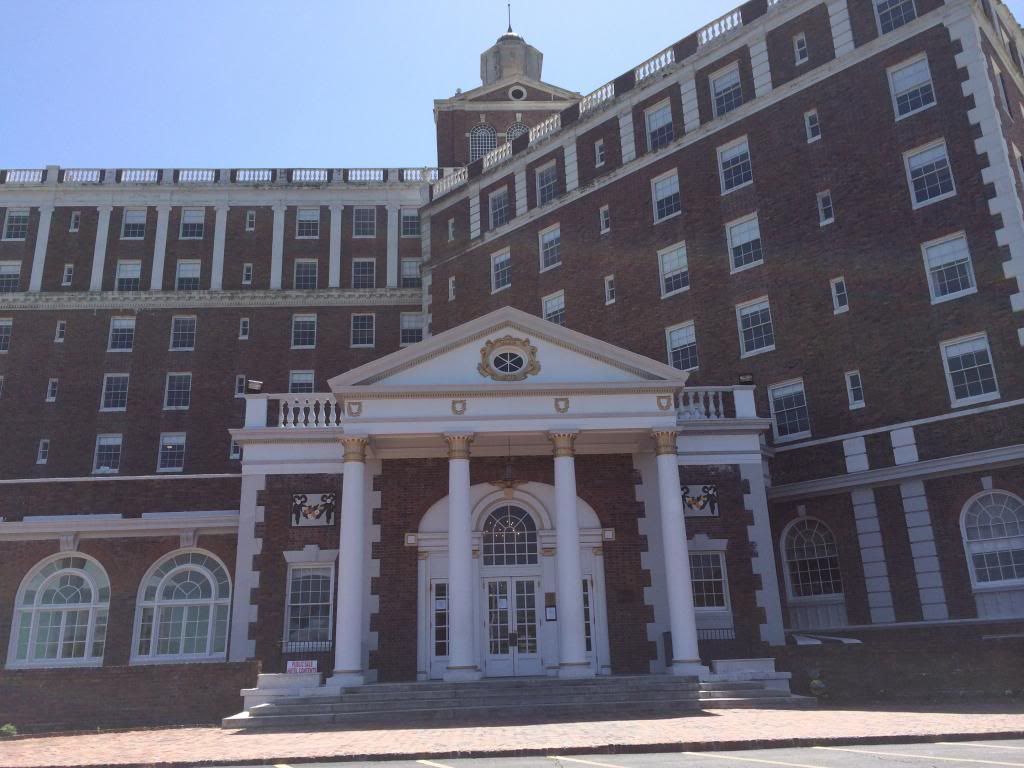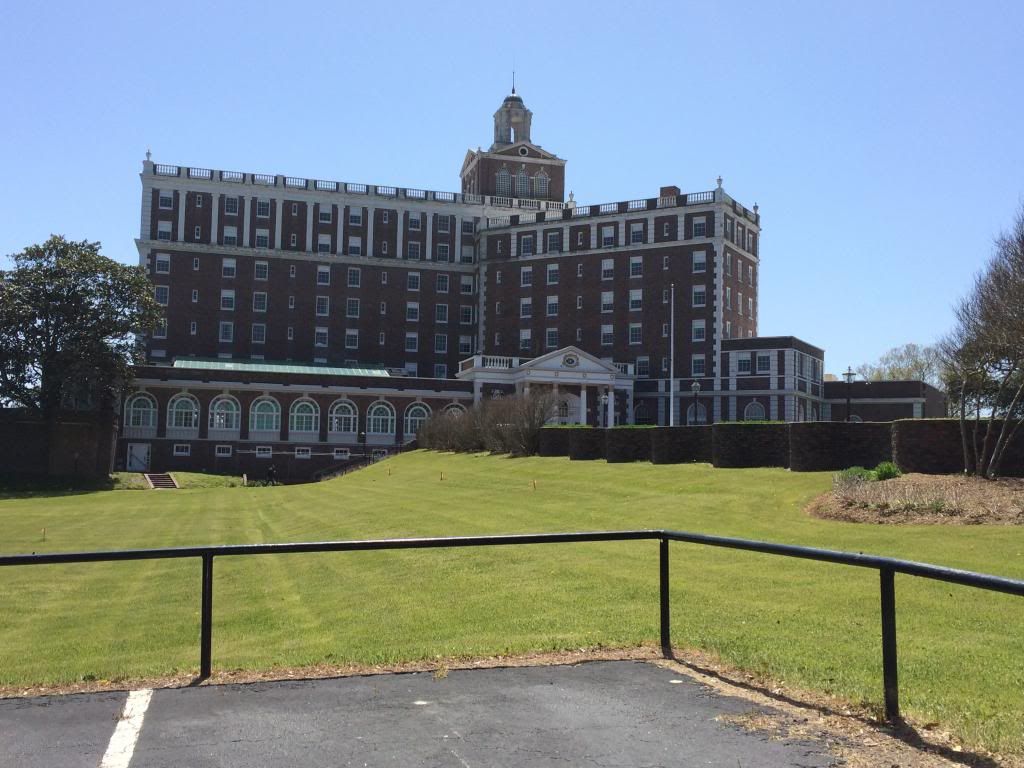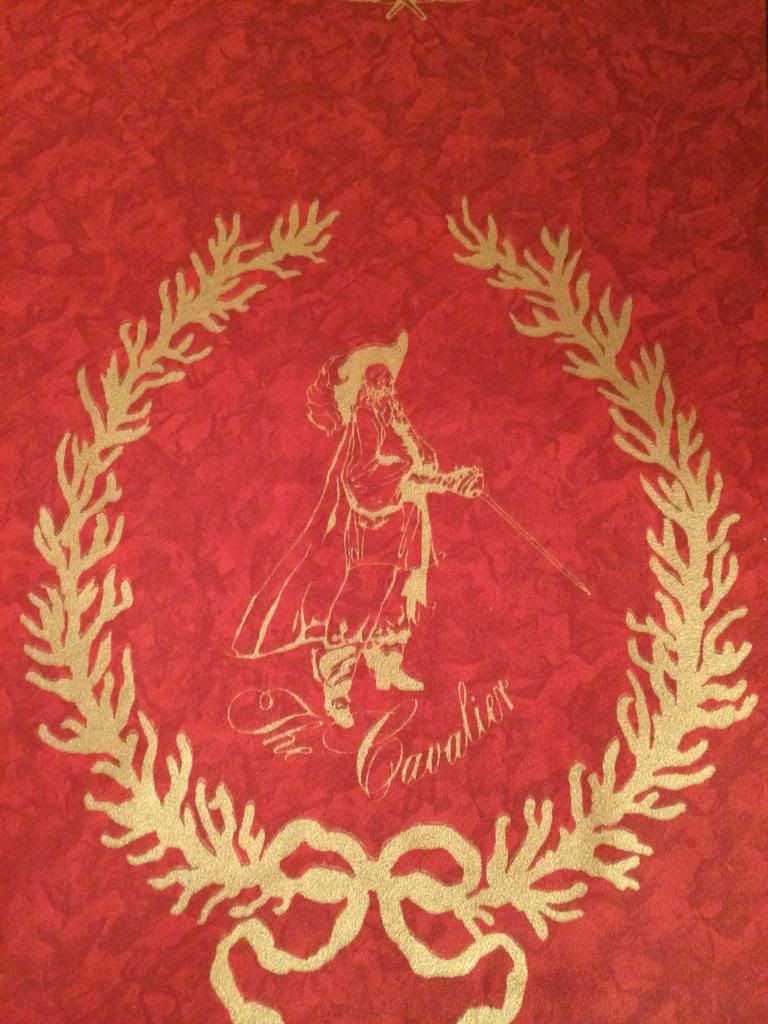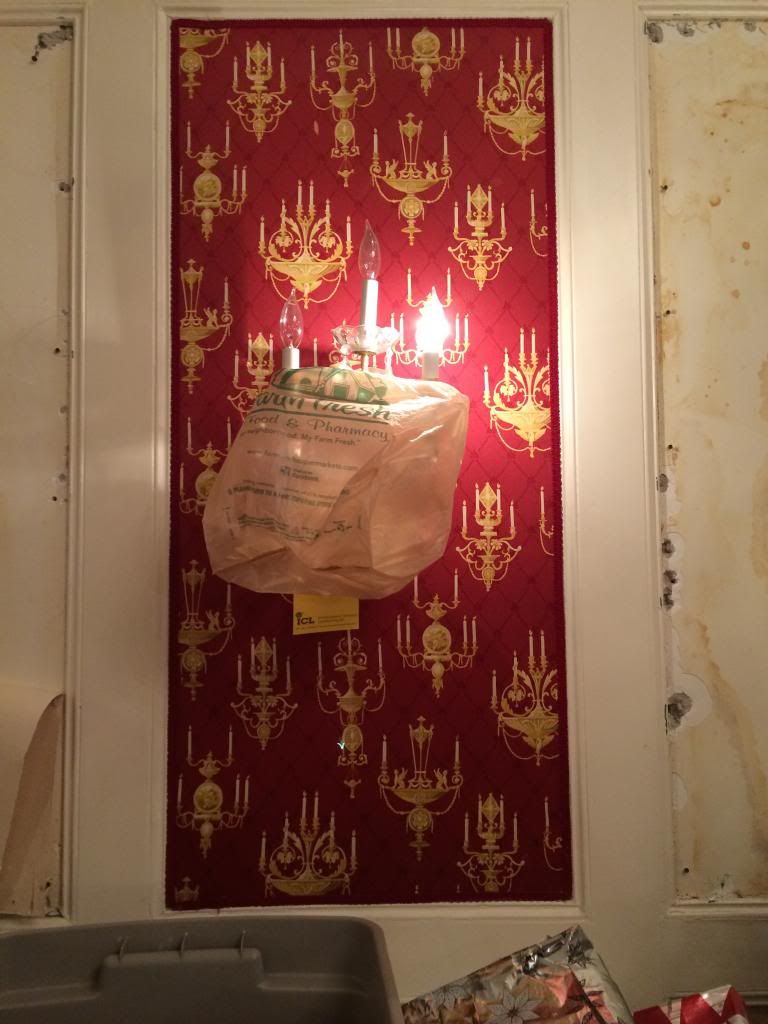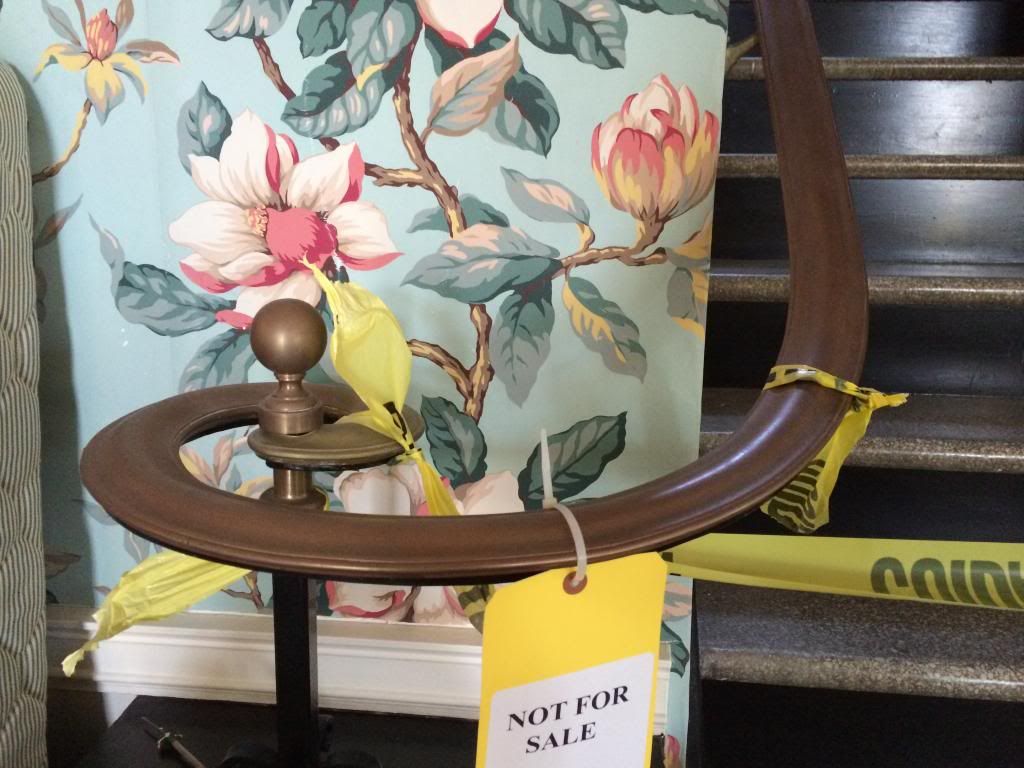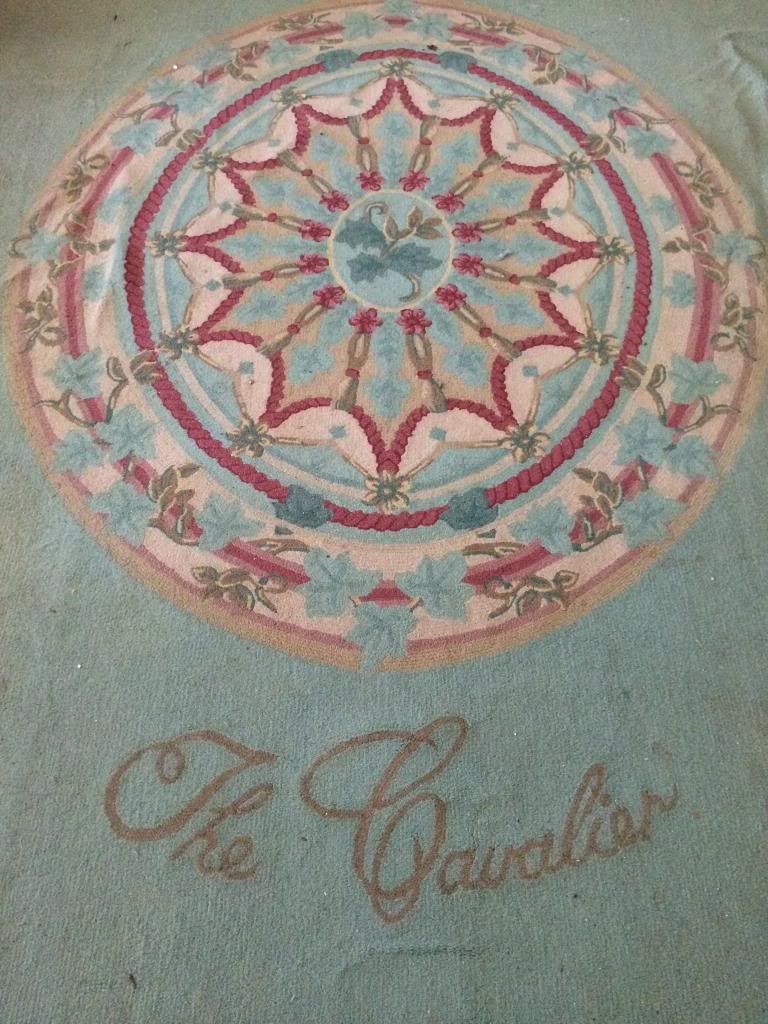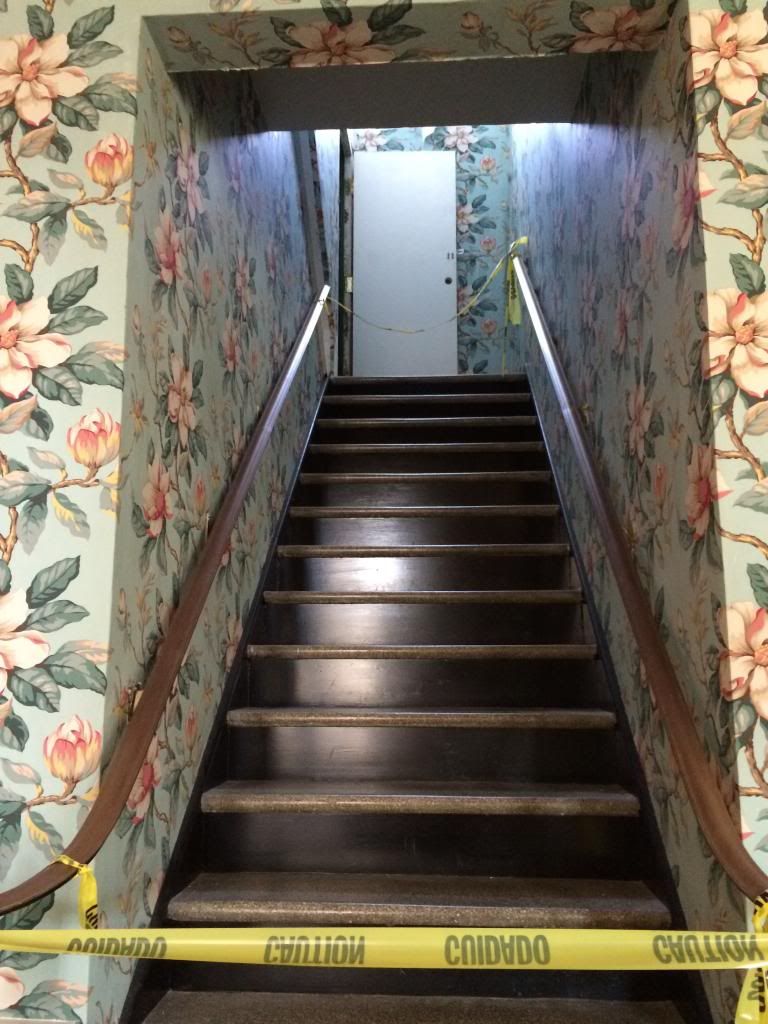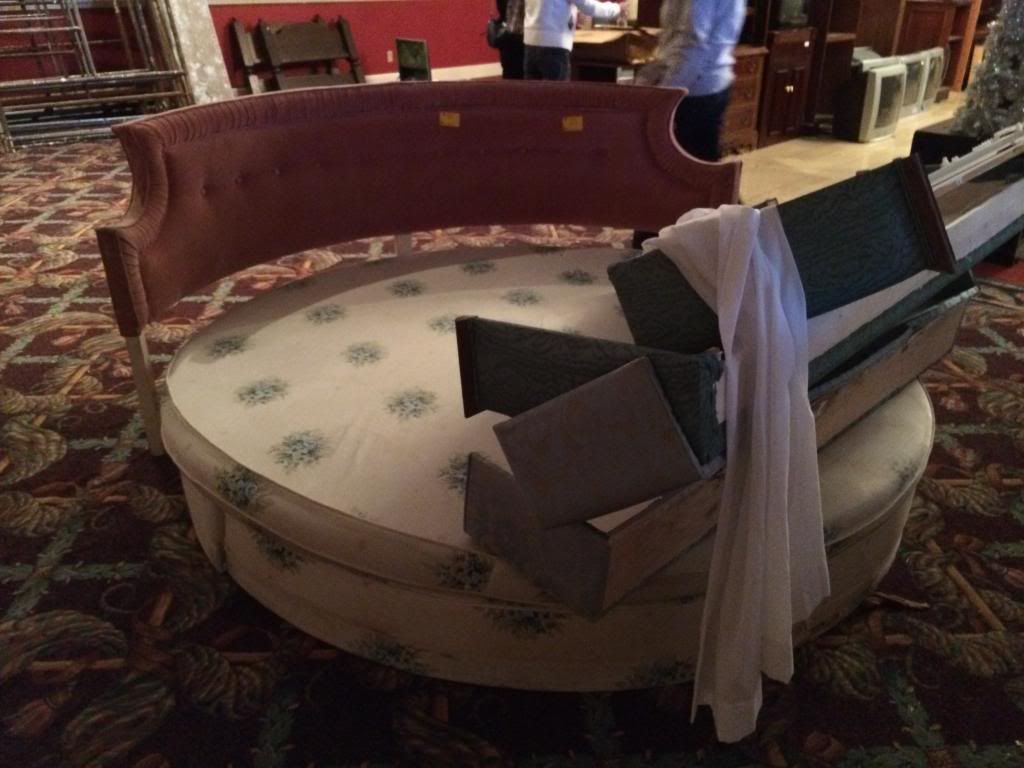 Said Sex Bed